Welcome to the Plans2Reality Team Page
Louise Henriksen – Marketing Expert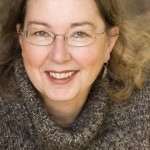 Louise's experience bridges the electronics industry and life sciences. She has worked in product marketing for MDL, a supplier of biochemical modeling software, and at VMX, Octel, and Lucent. Louise has extensive experience in defining user interfaces and specifying marketing requirements for complex systems. She led the development of the industry's first unified voice/text messaging platform, Octel's Unified Messenger. Louise has also defined products in B2B e-commerce at Digital Market and Agile Software.
Louise holds a BS in Nutrition from the University of Idaho, an MS in Physiology from the University of North Dakota, and an MBA from UC-Berkeley. Contact her at lkh at plans2reality.com.
George Grenley – Technology Expert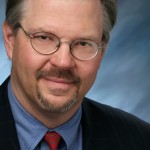 George has worked in the high-tech industry for over thirty years. His experience spans product marketing, field sales, design engineering, and program management. He has extensive experience with start-ups and smaller companies, but has also worked with larger firms. He understands the pressures companies experience as they grow.
For the last thirteen years, George has focused exclusively on helping companies market new products by creating the tools and resources customers need to use those products. This includes marketing plans, product literature, marketing communications materials, and sales training materials.
The software development industry has adopted 'agile development processes', a highly disciplined methodology for rapid software development. However, traditional methods of creating software support materials (e.g. manuals) have not kept up. George has worked with agile development teams to develop systems that create software support materials as rapidly as the software itself is created.
George holds a BS in Electrical Engineering from Michigan State University, and an MBA from the University of Phoenix. Contact him at grenley at plans2reality.com.
Mark Singer – Marketing Guru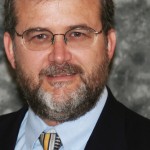 Mark is a leader with more than 25 years experience in international B2B marketing and communications for technology companies. He has led several companies through the funding and IPO process, and excels at investor relations. Mark can help you articulate the company's technology and vision clearly and precisely. A master of the delicate art of positioning, he has a demonstrated ability to grasp technical material, reduce it to everyday language, distill value, and create marketing programs that bring results to the bottom line.
Anja Hastenrath – embedded PR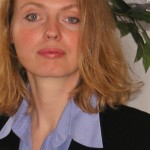 Anja leads the team at embedded PR, our partner company in Europe. Their marketing communications experience covers the continent in five languages, and has broad and deep relationships with the media. Together, we serve clients in the semiconductor, semiconductor manufacturing equipment, software, systems,  and photovoltaic industries.
 Kazunori Sukegawa – Country Manager for Japan
Kaz runs Stratec, Inc, our partner company in Japan. An experienced sales professional, Kaz has worked with numerous American and European companies and is familiar with western styles of business. As such, he is invaluable in helping small companies enter the Japanese market.
Lolo T. Bear – Race Team Manager

Lolo has worked in the high-tech industry since leaving his home in the Sawtooth Mountains of Idaho. For the last twelve years, he has helped companies market new products. At the end of May, 2013, he stepped down from his role at P2R to pursue new goals: supporting General Electric in its drive to create the Industrial Internet, and going 200 MPH on the Plans2Reality land speed record motorcycle.